Conveyors Installation
MRP engineering is a specialist conveyor servicing and installation company located in the north east. MRP Engineering has been providing customers with a professional, cost effective solutions to their conveyor need for over 15 years in the UK and Europe.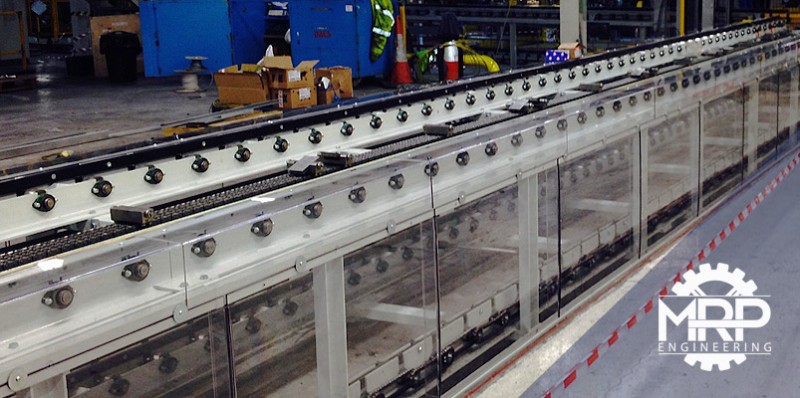 As a company we have extensive experience of the automated material handling industry. We have the knowledge and the in house experience to undertake the installations of all types of conveyor systems, whether it's an integrated system, individual conveyor, refurbishment or modification to your existing conveyor system, we have the experience and reputation to deliver a service second to none. We have a dedicated installation team which are available 24/7 because we understand service needs don't just happen between 9 and 5.
At MRP Engineering we pride ourselves on close customer relationships so that we can work together to achieve the highest standard.
We are proud to state that we have assisted some of the major suppliers of conveyor systems in the UK and Europe, some of which are listed below.
Overhead power and free conveyors
Inverted power and free conveyors
Skid conveyors
Overhead EMS conveyors
Belt conveyors
Power roller conveyors
Gravity roller conveyors
Overhead power pull conveyors
Skid conveyors
Slat conveyors
Scrap conveyors